Well-known, the artificial intelligence industry is currently the Internet industry's slogan industry, which contains great potential and business opportunities. According to the Global AI Talent Report released by LinkedIn, the total number of AI talents in China is only 50,000. However, the gap in domestic artificial intelligence talents has reached more than 5 million, and the ratio of supply and demand is seriously out of balance. The transformation has become the only choice for many programmers to get a promotion and salary increase.
In view of the hot artificial intelligence industry, we held this programmer's transformation road salon event in Beijing during the Mid-Autumn Festival. Invite you with the intention to transform, to share goals and achieve the path with like-minded partners. There are also experts in the event to guide you, I believe you will benefit a lot.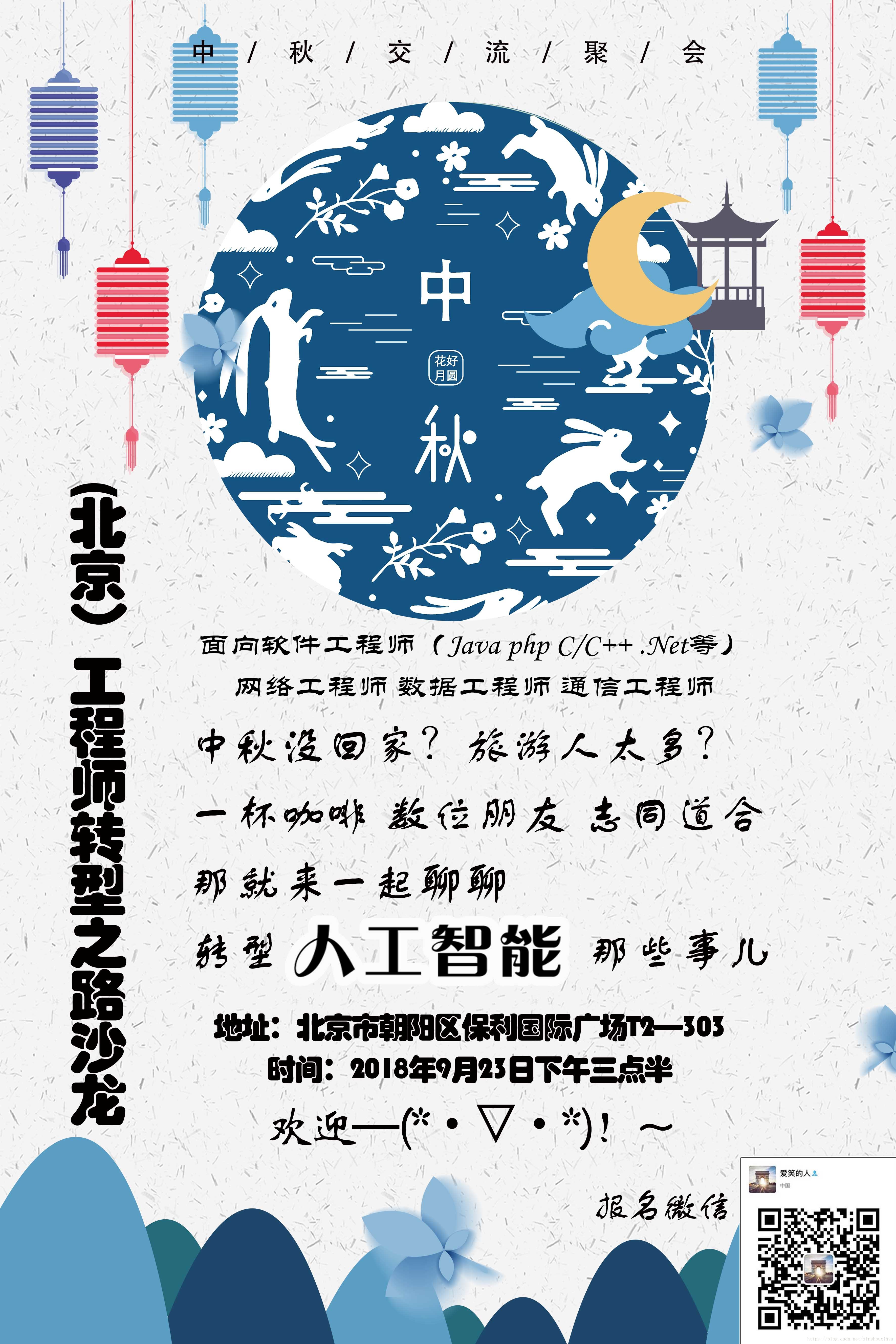 Events are arranged on the second day of the Mid-Autumn Festival. On the first day, you can relax. On the second day, we will freely discuss and exchange ideas and gain knowledge. On the third day, we can gather together with several friends. festival. Is this a perfect holiday?
Don't hesitate, here are your little friends who are like-minded, quickly scan the QR code on the poster or search for the micro signal 18665899516 to register!
时间:2018.9.23pm, half past three Address: T2-303, Baoli International Building, Chaoyang District, Beijing